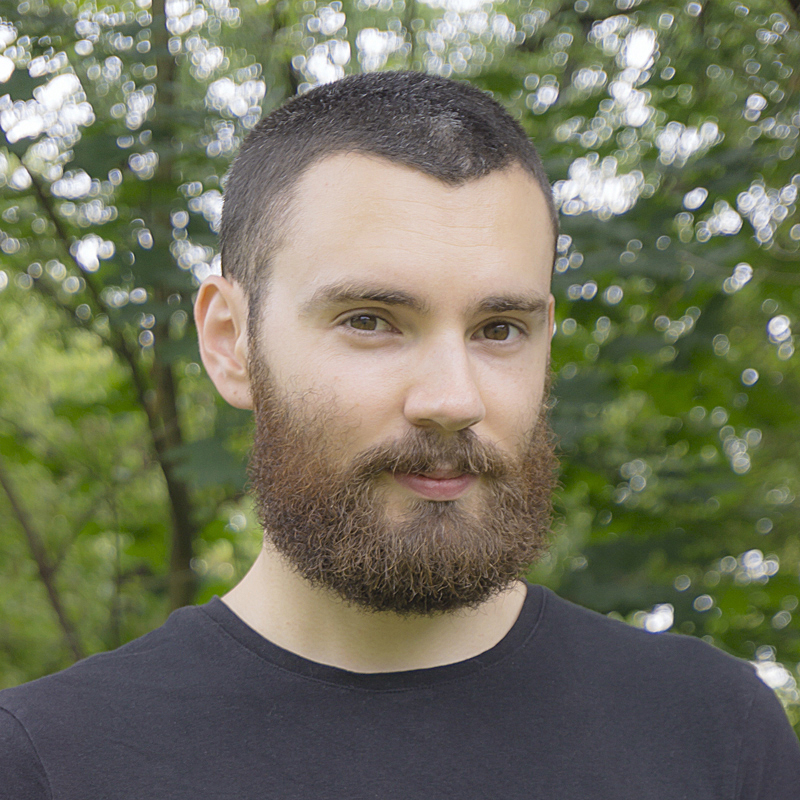 I'm a 28 y/o Spanish Product Designer and artist with more than ten years of experience. I've been working mostly remote for the past three years while living in Berlin. My focus lately is on complex user interfaces for professional software (b2b). I've also worked in a variety of projects for end consumers (b2c).
My Process
I try to keep my design process simple, flexible and straight forward. I always balance business needs, goals and resources to create the best possible experience for the end user. For most product design work (this includes: new products, new features, landing pages, product pages, etc) I like to work with the following structure:
Define the problem, end goals and limitations

Research and discovery

Mockup possible solutions, test if possible and iterate

Final solution, delivery and implementation
In all this steps stakeholders, managers and developers are involved and fluid communication is fundamental.
Design Related Skills
User Experience Design
I have experience working with Product Managers from the beginning of a project and I can work on user research and user journeys as well as creating mockups and prototypes that can be tested in front of users.
User Interface Design
I can craft precise and accessible user interfaces for all mayor platforms: Android, iOS and Desktop. I can produce all deliverables, assets and specifications that an engineer may require to create any kind of application.
Brand Design and Illustration
I have experience creating brand identities and setting up the general tone and visual language for the different brand touch-points. This can include creating logos, illustrations and any other kind of promotional material, printed or digital.
Coding (Front-End or Back-End)
I have collaborated with front-end developers in creating complex UI elements and I have advanced knowledge of HTML5 and CSS3. I can code static websites and landing pages and work on WordPress Themes. Regarding back-end coding, I know the basics of software engineering and I can communicate clearly with back-end developers.
Prototyping and Motion Design
I have experience creating both interactive prototypes and animated examples using After Effects. I can also create animated promotional videos and help guides.